Best Books for Beginning Readers Ages 6-8
Our list of books for beginning readers speaks to children's varied interests. Go on adventures, meet unique friends and pets, or learn to just be yourself. Using repetition, rhymes, and simple phrases, the books are perfect for you to read with your beginning reader. In addition, many of the books follow favorite characters in a series allowing your child to continue the adventures. Here are our Reading Boots 15 Best Books for Beginning Readers.
Books About Pets for Beginning Readers
Biscuit, Alyssa Satin Capucilli. This is the first book in the Biscuit series. Join this cuddly puppy at bedtime when he just isn't ready to go to sleep. With repetitive phrases and simple text, your beginning reader will laugh and relate to Biscuit's bedtime antics.
Henry and Mudge: The First Book, Cynthia Rylant. A child named Henry is lonely without any kids nearby, but he finds love and companionship in his large dog, Mudge. The simple text and coordinating pictures make this a great book for beginning readers.
Hi! Fly Guy, Tedd Arnold. Boy and Fly meet and become friends just in time for the pet show. Your child will laugh along with this unique pair of friends. Likewise, the repetition, short sentences, and hilarious illustrations will keep children engaged.
Books About Friendship for Beginning Readers
Let's Go for a Drive, Mo Willems. Best friends Gerald and Piggie want to go for a drive. Unfortunately, things don't always go according to plan. The concise text, simple drawings, and comical storylines make this series fun for early readers.
Frog and Toad are Friends, Arnold Lobel. Join best friends Frog and Toad on their classic adventures. From writing letters to going swimming, best friends are always there for one another. As a Level 2 book, this is great for children who are more independent but still need some help reading.
A Pig, a Fox, and a Box, Jonathan Fenske. Follow two friends, Pig and Fox, on their humorous adventures with a cardboard box. Once again, the rhyming words and simple phrases are great for beginning readers.
Beginning Chapter Books or Books with Sections for Beginning Readers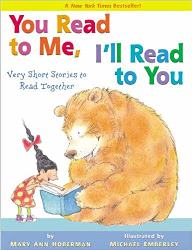 You Read to Me, I'll Read to You, Mary Ann Hoberman. This collection of very short stories is perfect for beginning readers. With this cooperative read-aloud setup, take turns reading each page with your child. These family-friendly stories use rhyme, repetition, and short sentences to help children develop their reading skills.
Check out this quick tip to learn more about the book!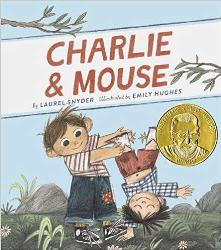 Charlie and Mouse, Laurel Snyder. Join two inventive brothers on their adventures talking to lumps, having a party, and more. Although this is a beginning chapter book, the short sentences and repetition make a great next step for beginning readers.
Penny and Her Marble, Kevin Henkes. Little Penny spots a beautiful marble in Mrs. Goodwin's garden, but is it really for her? This book is also broken into chapters and uses words and sentences that are easy to sound out.
King & Kayla and the Case of the Lost Tooth, Dori Hillestad Butler. Kayla's tooth is missing! Now she and her dog, King, are on a mission to solve the mystery. This book is great for children who are transitioning to longer or beginning chapter books.
Books with Silly Adventures and Imagination for Beginning Readers
Splat the Cat: A Whale of a Tale, Rob Scotton. The famous cat is back for another adventure. However, this time he wants to find a special seashell for his grandfather and he gets help from an unlikely source. With a few repetitive sounds and words, beginning readers can easily sound out words as they learn to read.
What This Story Needs is a Pig in a Wig, Emma J. Virgin. A pig in a wig wants to be on a boat all alone. Follow pig's laugh-out-loud adventures as a range of animals join his boat ride. Likewise, the rhymes, repetition, and short phrases in this series help young children develop their vocabularies and reading skills.
The Watermelon Seed, Greg Pizzoli. This alligator loves watermelon, but, uh-oh, he just swallowed a seed. Is a watermelon growing in his belly? Your beginning reader will laugh out loud at the pictures, simple text, and the alligator's crazy ideas.
Books About Being Yourself for Beginning Readers
Pete the Cat and His Four Groovy Buttons, James Dean. The beloved Pete loves his shirt with four buttons, but then he loses one and another and another. Nevertheless, does Pete get upset as he keeps losing buttons? This repetitive, rhythmic book will have your child chiming in and singing along with Pete.
Fox the Tiger, Corey R. Tabor. Tigers are the best, or at least that's what Fox thinks. First, with a little imagination and some paint, he makes himself into a tiger. Repetition, predictable patterns, and simple sentences guide beginning readers to discover that Fox is already the best he can be.
Snuggle up with your child and read together using a few of the best books for beginning readers.
Get your Reading Boots on and enjoy the journey!