Tutoring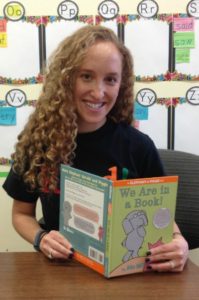 Each 45 minute lesson with Alyse includes:
Reading a new book at your child's instructional level
Rereading a familiar book for fluency
Working on comprehension strategies

 
Working on letter names, letter sounds, and sight words

Playing phonics and phonological awareness games
The first session will include an assessment that will guide Alyse's lesson planning.
Your child will receive a personalized writing journal, pointer, and folder.
Tutoring is offered at Alyse's home in East Austin near I35 and Airport Blvd.
45 min lessons for $60
Contact Alyse at: ReadingBoots@gmail.com